Innovative Solutions are now offering 4 short courses to motivate and prepare candidates looking to start work;
Moving Forward is a 3 day course designed to create;
• Motivation
• Confidence
• Goals
• Career Plans
• Foundations of Self Development
• PositiveAttitudes and Beliefs
• Personal Power
• Emotional Intelligence
• Resiliency
Don't Sell Yourself Short – Spend a day with a recruiter and find out what employers are really looking for . . . give yourself the job hunting edge.
Establish a brand that represents the best version of you
Create confidence through process and practice
Know your product – do you know and value what you are selling?
Tips & tricks to landing that job
Interview, like a boss!
Create a marketing strategy that you are comfortable with
Stand out from the crowd . . . for the right reasons
"Like a BOSS" – Spend a day in the boss' shoes . . . WHY?
Because great leaders are not born, they are developed. Do you aspire to be a great leader?
Because by understanding your employers needs, you will be a better team member
Because the next job you have, might just be the first stepping stone to a great career
Because if you look and act the part, it will happen
Because you will be more confident entering the workforce with a good grounding in company structures and how they operate.
This workshop is a 1 day crash course in management. We explore the world of work from the boss' perspective
This knowledge will give you the job searching and career planning edge.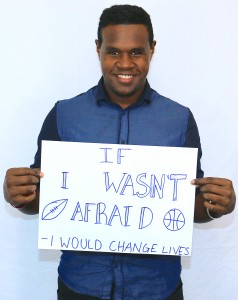 If You Weren't Afraid, What Would You Do?
Innovative Solutions is proud to partner with Christine Clifford to deliver this 3 hour workshop, where we explore a range of concepts to help our participants move barriers and step forward boldly.
We will question;
What we believe about ourselves that blocks us from perusing what we want
Do we fear success or do we fear failure?
How our success will affect others.
---
For more information about Innovative Workshops, see our Services Page or  contact Christine on 0487203953 or christine@innovativesolutions.net.au