INDIGENOUS EMPLOYMENT PROGRAMS
Innovative Solutions combine our experience and expertise to tailor Indigenous Employment programs to the needs of our partnering employers.
We work with organisations who are genuine in their efforts to create opportunities for Aboriginal and Torres Strait Islander peoples and we do everything in our power to ensure they are successful in achieving their goals.
We are proud to have worked with the following organisations to assist them with their Indigenous Employment strategies; Coles, Liquorland, Coles Express, Officeworks, Bunnings, Kmart, Target, Mantra Group, Accor, Rydges + many more!
We also run tailored programs in partnership with Employment Service Providers. These programs include training and development, mentoring and candidate marketing.
Coles Indigenous Employment Program
The First Steps is an Indigenous Employment program which was designed by Innovative Solutions to recruit, train and transition Indigenous candidates into work at Coles, Coles Express and Liquorland.
While Innovative Solutions facilitated the First Steps program around Australia, we also worked with other organisations to deliver the program in their regions. This means Coles were able to employ a larger number of First Australian team members and create sustainable recruitment activities from region to region.
We provided these partnering organizations with training and operational resources to ensure a consistency of program delivery.
The First Steps program was hugely successful; on most programs 100% if participants gained employment and a career opportunity with Coles.
The training package includes self-development, work readiness and skills training. A huge reason for the success of this program was the commitment of Coles to employ and support their Aboriginal & Torres Strait Islander team members.
Save
Save
Save
Save
Over 800 Aboriginal and Torres Strait Islanders have gained employment with Coles from this program. Coles now employ in excess of 4000 Indigenous people . . . and this number is increasing every week!

"Christine is in one word dynamic. She delivers what she promiseswith passion, humour and common sense. The Coles First StepsIndigenous Program she recently facilitated at my office far, farexceeded my expectations with 100% success rate … something Ihave never experienced in this Industry. Ignore her at your peril!"

Jeanette Fairclough – Employment Service Provider
Save
Save
Save
Save
Testimonials from Program Participants

"The best training program for Indigenous people as you get a job at the end. There should be more programs like this"

First Steps Kalgoorlie participant 
"The training was easy to understand and good for team building skills and the trainers were very helpful"

First Steps Gold Coast participant 
"The training was made fun which means it was easy for me to understand the training being delivered"

Tania, First Steps Cairns participant 
"The facilitators were awsome, their help was very benificial to the class. The role playing was quite fun, but very helpful.
I would recommend it [the program] for anyone looking to get in the workforce"

Barry, First Steps Elizabeth participant 
"Not only did you give me an amazing opportunity, you played a big part in my quest to put my life back together. THANK YOU BOTH SO MUCH!!!"

Alisa, First Steps Toowoomba participant 
"It has been one of the greatest experiences in my life & I feel I have grown so much as a person thanks to this program. And if anything I am over prepared to start working for Coles. I am really thankful for this opportunity"

Kelly, First Steps Hervey Bay participant 
"Peter and Christine are a great team who directly help many people in all stages of life. They are truely an asset to any company and individual. Great people to aspire from."

Marc, First Steps Mango Hill participant 
"Just want 2 say that its been 12 months since I completed the program & nearly 12 months at the Highfields store & I am still going strong in my role, a role that was only made possible thanks to u, Peter & Wesfarmers/Coles. I absolutely still am in love with it all, I've made some good friends, I'm respected/respectful & it wouldn't be possible to love the job so much if it wasn't for the beautiful/deadly customers who make the job so much easier/pleasant to do. Absolutely love it & thank u both so much for making this all possible. Xoxo"

Kara, First Steps Toowoomba participant 
Save
Save
Save
Save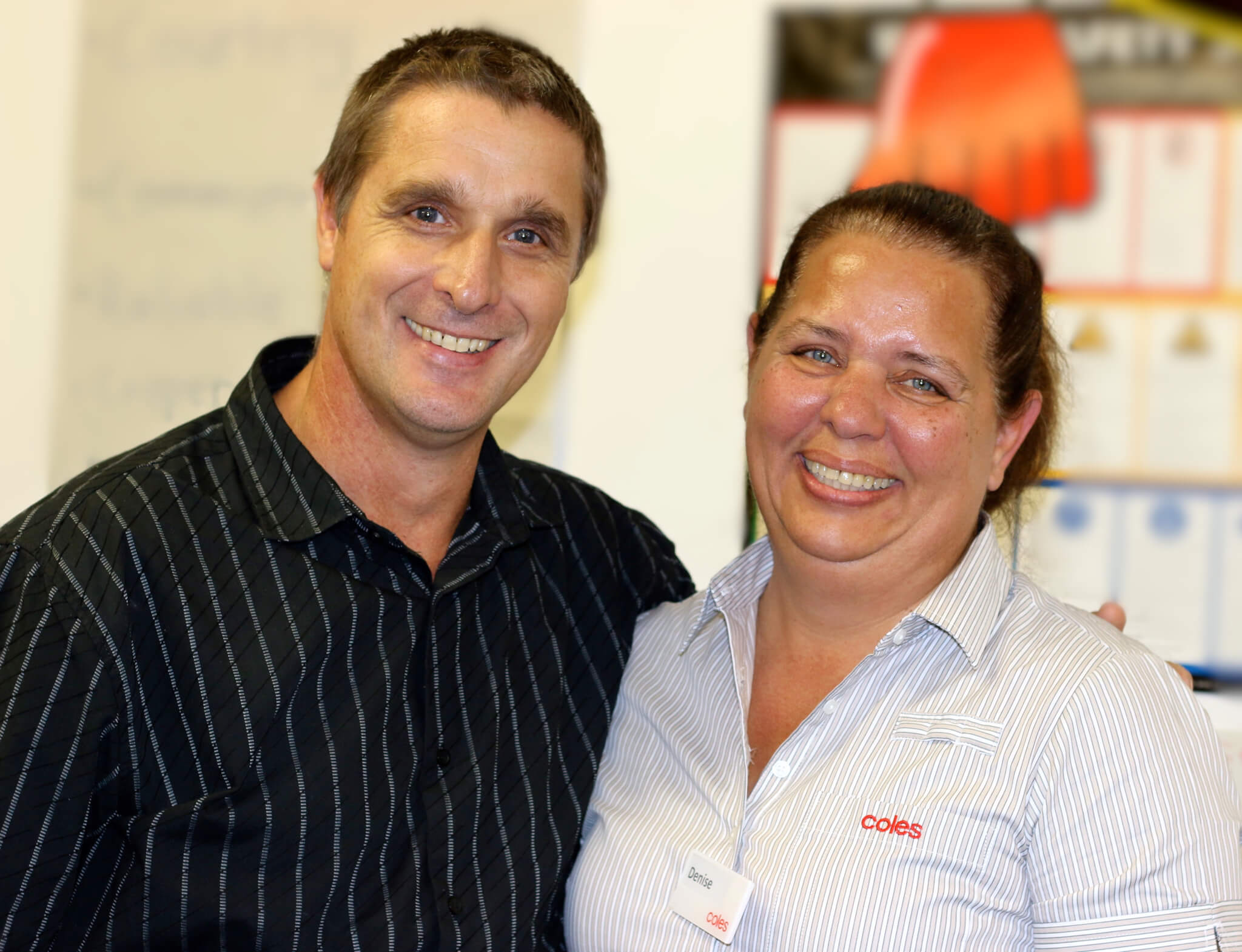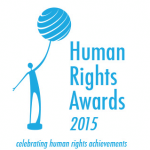 Human Rights Award 2015
Congratulations to Coles for winning the Human Rights in Business Award 2015! This award was a result of the First Steps Indigenous Employment program
Save
Save
Save
Save