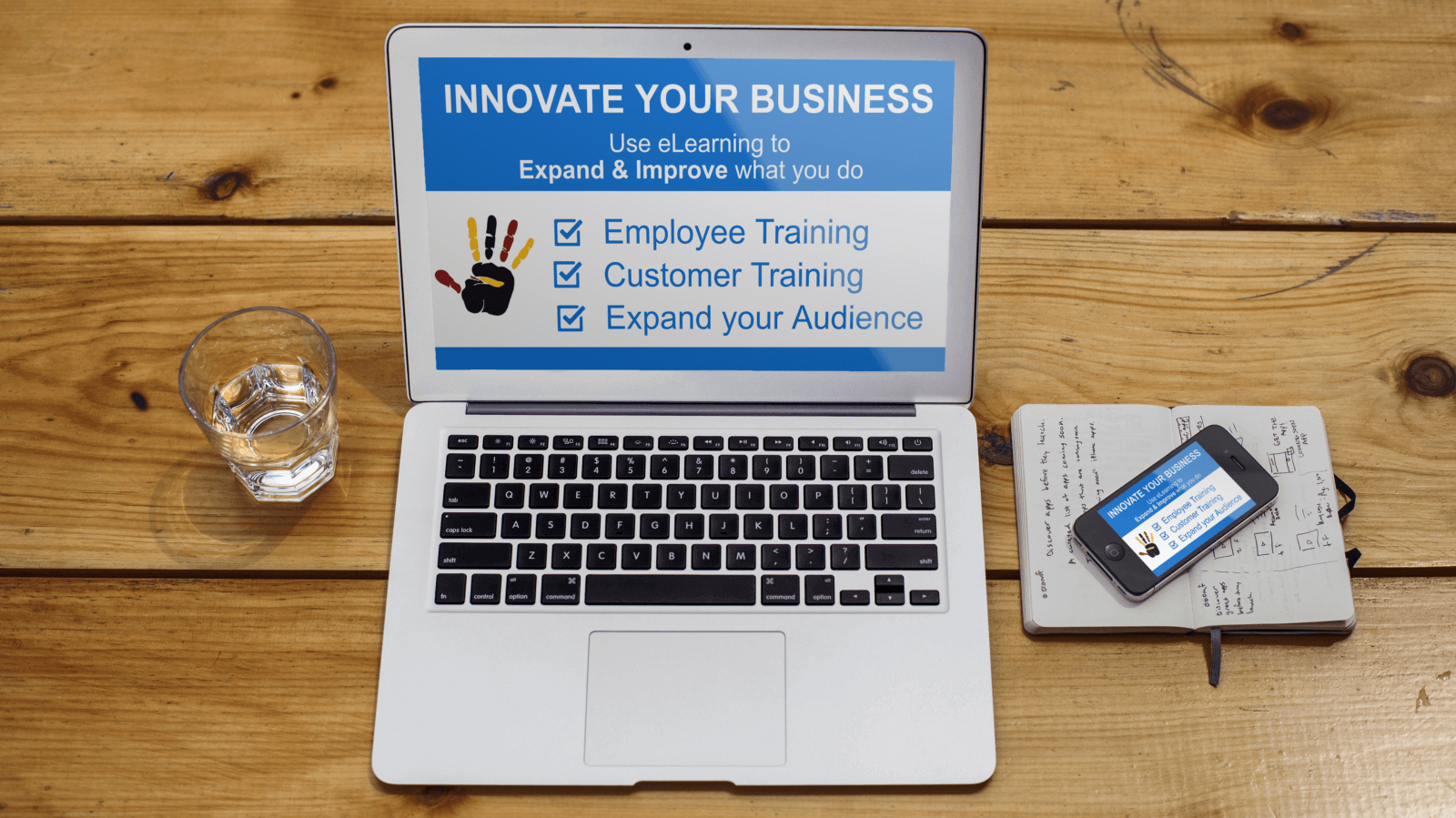 Innovative Solutions is a one-stop-shop to get your training online
We can;
Create your content

Create and manage your learning platform – LRS/LMS

Integrate eCommerce with your eLearning products.
TRAINING ORGANISATIONS
SCALE UP your audience (and income) by converting your training content to an online platform and sell your products to a global market. 

Provide learning material before and/or after your face:face delivery to improve your product and services.
EMPLOYERS
Manage your employee's training by allocating and monitoring all of their training.

Provide self-paced learning for employee development.

Give your employees consistent information which is immediately available – no need to wait for the next time a trainer is available. 
Accredited Training – MicroLearning Bites – Employee Inductions – Knowledge Testing – Personal Development and Skills Training – Company Policies – Product Knowledge
Suitable for Auditory, Visual and Kinaesthetic Learners
Great for Learning Retention
Increase Engagement by providing Interactive and Visual Training
HOW LONG DOES IT TAKE TO CREATE eLEARNING CONTENT
To demonstrate why it takes so long, I'll explain the steps needed to create this very small interactive activity (a level 2 project);
Research and write the content. In this case, it did not take long because the information was easily at hand.
Decide which medium to use to promote the information. There are heaps of options and more and more software is becoming available every day. There are many ways of using videos, gamification, photos, visual slides, typography, etc. to tell your story.
Plan/Design. Story boards are a great way to plan out (and communicate) your lesson plan. Decide what it's going to look like. I didn't need a story board for this project, but I still needed to plan what it would look like and how the interaction would work.
Build. For this exercise I used Articulate Storyline2;
I created a black background.
Via VideoBlocks, I found the video of the clock (sometimes I need to edit the videos, but this time it was just right for my needs, so that added process was not needed). I did not use sound for this product, however if I wanted to, I would have added it when editing the video.
Insert the video to the Storyline page and make adjustments.
Set "trigger" so video media loops.
Added the heading, format heading, animate the heading.
Insert Radio buttons – format, add text, play with location and sizes.
Create "States" for each radio button to change appearance with interactions, then create "triggers" to facilitate them.
Adjusted all animation timings.
Create first layer (level 1) – insert circle (mirror with clock on bottom layer). Add animation. Insert 2nd (inner) circle and align with the first one. Format and animate. Add text.
Duplicate Layer 1 to create layers 2 and 3. Add text for these two layers.
Create "triggers" so when radio buttons are clicked, the corresponding layers are displayed.
Insert Information Icon (from Icons 8). Create new "state" for this icon and trigger.
Create Information layer. Add text, format. Create button. Create "trigger" for the button.
Set up Player
Test
Publish
[iframe_loader type='iframe' width='100%' height='600′ frameborder='0′ src='http://innovativesolutions.net.au/wp-content/uploads/articulate_uploads/How-Long-Does-It-Take-To-Create-eLearning/story.html']